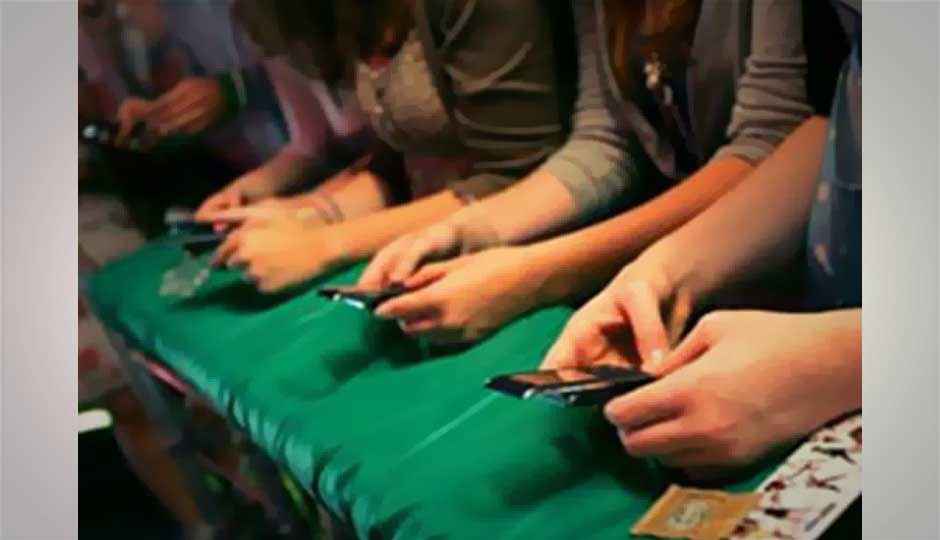 Mobile gaming revenues in India are estimated at $150 million across revenue models, says a report by Nasscom (National Association of Software and Services Companies). In a report titled 'Indian Games Market Review', the industry body says that the mobile gamers lead the market in India, and that the country's smartphone install base is estimated at 200 million by the end of 2015. The report was unveiled at the Gaming Developer Conference 2015, being held at Pune.
According to R. Chandrashekhar, President, Nasscom, "To provide a holistic picture of the growing gaming landscape in India, Nasscom interviewed the key players to conducted an extensive survey of the Indian developer and service provider ecosystem. The report provides a road map to start-up's, Indies and investors based on internet usage patterns, mobile smartphones and tablets, to digital media and mobile advertising."
Further, the report stated that approximately 40-50 million people play games on both smartphones and feature phones. In addition, the annual growth rate for this stands at 40-50%. The market size for console gamers, on the other hand, stands at 3-4 million users, with a lifetime sales figure of 3-3.5 million for all consoles. Of this, the PlayStation 2 sold 2 million units, while a total of 100,000 units of the PlayStation 4 and Xbox One have been sold.The Nasscom report also stated that there are an estimated 3,000 cyber cafes in India that host gaming. Of these, 1,500 have five or more computers dedicated to games. The number of PC/MMO players are estimated at 250,000, with games like DOTA, Counterstrike, League of Legends and World of Tanks being the popular games.
The growth of the gaming industry in the country has also triggered a growth in the number of development studios. According to Nasscom's report, there are over 200 game development studios and service providers in India right now. Self publishing, crowdfunding and investment have led to a number of indie developers who focus on social games for the mobile and PC. Interestingly, 57% of these companies have less than 10 employees.
["Source- digit"]