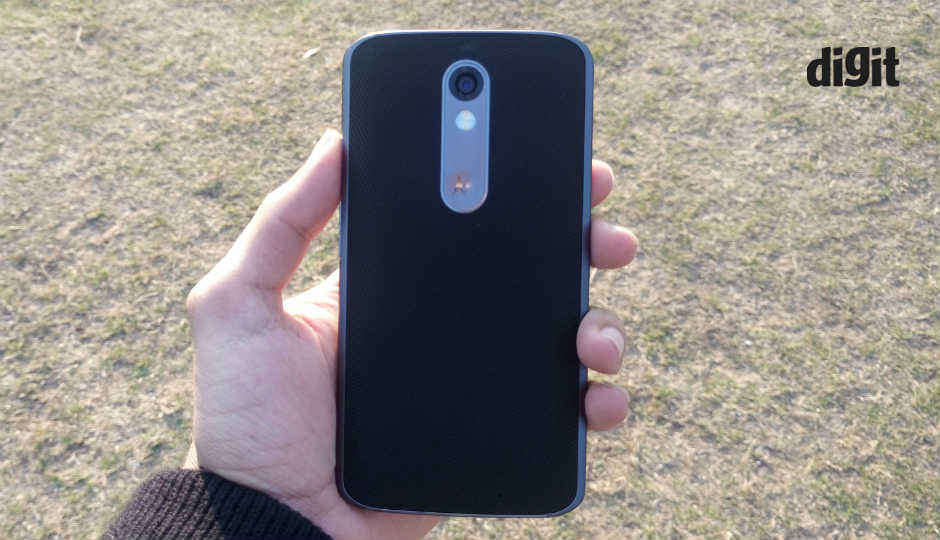 Motorola has launched the new Moto X Force smartphone in India, with an impact-resistant Shattershield display that the company claims is "shatterproof". The 32GB variant of the smartphone is priced at Rs. 49,999, and the 64GB model is priced at Rs. 53,999. The phone will be available from both Amazon and Flipkart. Motorola will also sell the phone via Croma Retail and Spice Mobile stores. This is the first time that Motorola will be selling a device offline, after re-entering the Indian market in 2014.
The phone uses Moto's Shattershield mechanism. This mechanism uses five layers to absorb shock from hard falls, thus preventing the display from cracking. The innermost layer is an aluminium chassis that forms a structural base, and adds durability to the entire display. The second layer is a flexible AMOLED panel that will render content at a resolution of 1440×2560 pixels. In the middle of the five layers is a dual touch layer. Motorola states that in eventual damage to one touch layer from a heavy impact drop, the second touch layer will allow the user to continue operating the smartphone without any difficulty. The fourth layer is a clear interior lens, which adds more to the strength of the display. The outermost layer is an Exterior Protective Lens, to which Motorola has given a proprietary hardcoat that will prevent the smartphone from succumbing to bruises and dents.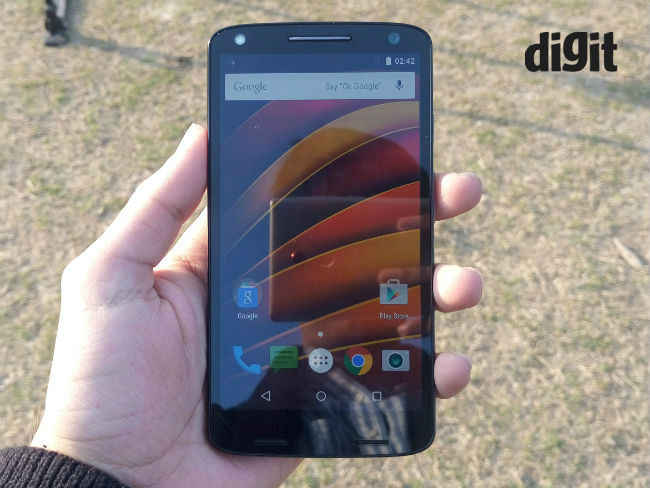 Apart from the five-layered QHD AMOLED 5.4-inch Shattershield display, theMoto X Force will be powered by a Qualcomm Snapdragon 810 SoC, along with 3GB of RAM, 32GB/64GB of internal storage, 3760mAh battery pack and run on Android v5.1.1 Lollipop. This also make it the most powerful and 'premium' smartphone on offer by Motorola, replacing the Moto X Style's flagship status in India. The previously launched Moto X Style is powered by the Snapdragon 808 SoC, along with 3GB of RAM, 16GB/32GB of internal storage, 5.7-inch QHD AMOLED display and a 3000mAh battery pack. The phone is available in India for Rs. 29,999 via Flipkart.
The Moto X Force will retain the same 21-megapixel primary camera as seen on the Moto X Style, powered by Sony's IMX230 image sensor. It will come with an f/2.0 lens and 4K video recording capability, and the front camera will have the same 5-megapixel image sensor with an f/2.0 lens, and 1080p video recording capability.
The Moto X Force will be available from February 8 in all the above-mentioned stores, and will be available in three colour options — Grey, Black and White.
[Source:- digit]