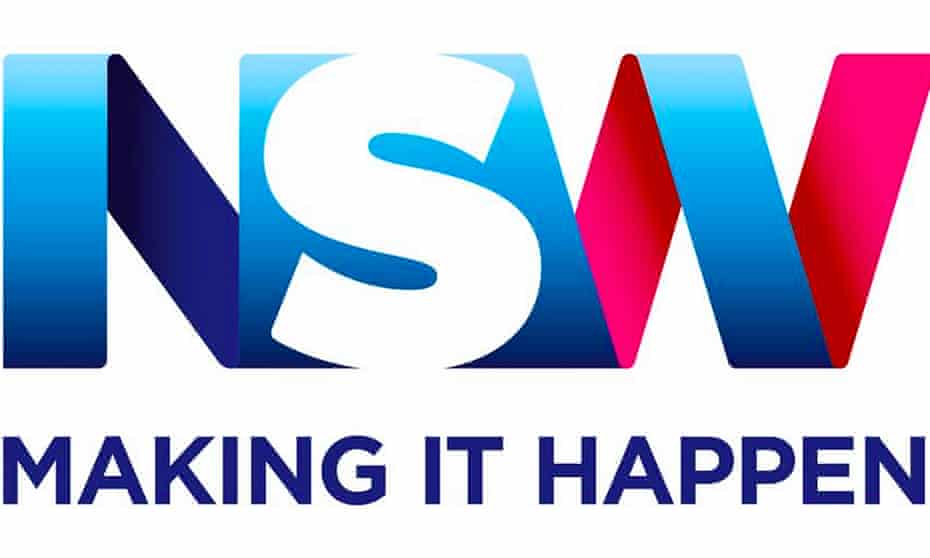 When Victoria unveiled its new state logo and tagline to much fanfare in August, the New South Wales premier, Mike Baird, was quick to get a jibe in.
But at least people noticed Victoria had a new logo.
Perhaps wary of similar negative publicity, New South Wales seems to have changed its corporate branding with no fanfare at all.
In fact, the new logo and slogan appear to have been in place for at least a week. That's at least a week in which Baird has managed to avoid a witty retort from Victoria's premier, Daniel Andrews.
The earliest reported sighting of the logo was at a press conference in Martin Place on 2 September, but ABC Sydney's photo of it was met with a straight-faced response on Twitter: just one retweet.
When it resurfaced on the social network a week later, the response was somewhat larger, but also rather less kind.
"The definition of designed by committee," tweeted The Feed host Marc Fennell.
Though the state government website and branding guidelines were on Thursday still showing the old waratah logo, a spokesman told Guardian Australia that there had been no attempt to conceal the "freshening up of the state brand".
"Victoria had a huge campaign and a huge launch, costing a huge amount of money. We're just quietly filtering it through into the different bunting and branding and so on.
"We haven't made a big deal out of it, but we're certainly not trying to conceal or hide it." He agreed that it was something of a "soft launch".
When asked what "it" was that New South Wales was making happen, the spokesman said it was "just a buzz around the state in terms of economic growth and infrastructure": "The premier has used the phrase several times this week in media conferences and it feels like we are making it happen."
The Victorian premier had yet to publicly respond to the new NSW logo as this article was published. Your move, Daniel Andrews.
["source=theguardian"]