HIGHLIGHTS
Predictably, there's a couple of new iPhones in there
VR gets a couple of shouts too
Gaming seems to be the most in-demand category for 2017
Now that 2017 is upon us, the talk inside the Gadgets 360 lab has shifted to things such as CES, MWC, and of course, iPhone 8 rumours. And, since we spend too much time shopping for tech, we're also predictably talking about all the gadgets we want to buy.
For many of us, this is also a bit of a break from reality – we've had people in our team dream of buying an Xbox One for a couple of years before taking the plunge – but who doesn't enjoy planning that next big tech buy?
If you're curious about the gadgets that will be filling the Gadgets 360 office in the coming months – hopefully – then read on to see everyone's top pick for buying in 2017.
Abhinav Lal: HTC Vive – While this will also entail a PC upgrade for me, I want to enter the world of PC gaming VR, and the HTC Vive looks like the best bet so far.
Akhil Arora: 4K HDR TV – Good 4K HDR TVs are way too expensive right now. I was lucky enough to witness the capabilities of one such TV when it landed in our office, and when Netflix showed off the high-end version. Despite the lack of content heading into 2017, I'm sold on the idea of buying one – if money was no barrier – more so because of how much TV I tend to watch.
Devika Chitnis: JBL GO – I am in dire need of a portable speaker. JBL Go has a clean design which is awesome and comes in different pop colours that make the speaker look alive. I am eyeing the orange one. The sound quality is surprisingly good for an affordable portable speaker.
Gagan Gupta: Bose QC35 – Now that I've said goodbye to the 3.5mm jack thanks to my iPhone 7 Plus, I need a good pair of over the ear headphones that can keep out noise, expecially on flights and cabs. While the Bose QC35 may not be every audiophile's headphones of choice, it's still the best when it comes to active noise cancellation, and it sounds just right with my classic rock collection.
Gopal Sathe: Zotac VR GO Backpack – I've been interested in VR since the Oculus Kickstarter first got off the ground. That we are finally "there" is hard to believe. That you can now put on a backpack and enjoy a (largely) mobile yet high quality VR experience is nothing short of magical. If I have the money, I'd absolutely be getting the Zotac VR GO Backpack.
Jamshed Avari: Geforce GTX 1070 – It really is time to get serious about tackling my Steam backlog. I've been putting this off for a long time, but looking at the kind of performance that both Nvidia and AMD have both brought to the table this year, it's finally time. I'm leaning towards the GTX 1070 because I want enough performance headroom to drive top-tier games at 1920×1200 pixels for at least a few years. The specific graphics card will depend on prices and availability at the time of purchase.
Ketan Pratap: Next iPhone – I have been an Android user all of my life but I guess it's about time to go for my first iPhone. Considering this year is the tenth anniversary of the first iPhone launch, I expect the next one to come with decent changes both in terms of innards as well as design.
Kunal Dua: What Gagan said.
Naina Gupta: Next iPhone – I have heard too much about iPhone around me but never used it. I want to take experience of 3D Touch, Live Photos, and other unique features of iPhone.
Pranay Parab: Board/ Card games – I've been meaning to reduce screen time and spend more time with my friends and family. Card games and board games sound like a way to accomplish this, without spending obscene amounts of money at cinemas and restaurants.
We've all played and hated Monopoly (aka Business), but there are great alternatives such as Pandemic, Resistance, Catan, Game of Thrones, Star Wars: Rebellion. I'm also planning to play funny card games such as Exploding Kittens with my friends.
Ravi Sharma: Nintendo Switch – I am not much of a gamer, but the Nintendo Switch (and its hybrid form factor) may finally be the device that pulls me into the fold. The rumoured price tag of $250-300 makes the Switch cheap enough for me to afford it, without sacrificing my budget for a mid-range laptop that I am also planning to buy in 2017.
And games such new Sonic, Mario, Dragon Quest X, Legend of Zelda titles that are expected to be released for Nintendo Switch are enough to satiate my appetite for nostalgia, while the exclusives will hopefully be engaging enough to retain me on the platform.
Rishi Alwani: Project Scorpio – The PS4 Pro has a one year headstart over Microsoft's next iteration on the Xbox One, that will remain a highly competent piece of kit in 2017. However I'm extremely curious to see how Microsoft leverages its fantastic first-party franchises, such as Forza and Halo to make full use of Project Scorpio, more so with the likes of Scalebound and Crackdown 3 on the way.
Rohan Naravane: Google Pixel 2 – It was great to see Google finally taking hardware into its own hands, and launch the Pixel phones. Since there's been only one Pixel phone till now, there's no guarantee if, or when, we'll see another one. If Google does release a 'Pixel 2', which I'm hoping will happen around the end of 2017, then I would certainly want to buy one.
Roydon Cerejo: Manfrotto Advanced Camera and Laptop backpack – I've been looking to replace my Lowepro Photo Hatchback (which is still serving me brillliantly) with something that can accommodate a laptop too. This particular Manfrotto backpack seem like the prefect combination of size, versitality and price, for me anyways.
Sandeep Kumar Sinha: Sony Smart TV – I need to synchronise my playlists and other streamable content on the devices I own, and, in 2017, my television should have this feature. A Sony Smart TV is a likeable product that I am looking to buy in 2017 as most of the apps I use could be mirrored and projected easily.
Sanket Vijayasarathy: PlayStation 4 – I've been meaning to get my hands on the PlayStation 4 for a while now. I've played a bunch of PS4 titles at friends' places, but seeing as how the console is now available for around Rs. 26,000 (for the 500GB model, whenever there's a sale on), I think the time has come for me to move on to a current-gen console.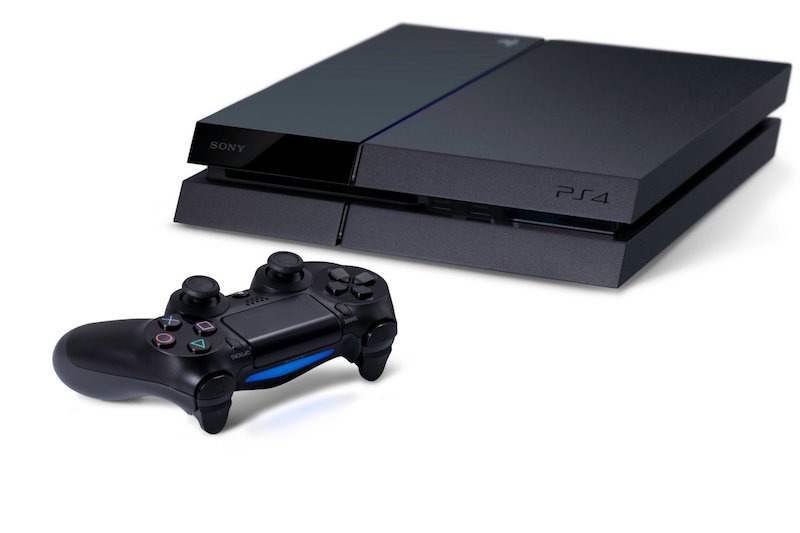 Shekhar Thakran: Tekken 7 – I still have fond memories of playing Tekken 3 as well as Tekken 5 on my Playstation 2 from several years ago. As the game franchise is finally coming to PC with Tekken 7 next year, it is a no-brainer for me. With much-improved graphics and the same old characters, nothing that can go wrong.
Shubham Verma: Microsoft Surface Studio with the Microsoft Dial – The beautiful, large-screen monitor is worth swooning over, and the Microsoft Dial takes things to another level. I keep making different art designs on my laptop, and the Microsoft Dial and Surface pen would make this so much easier. While the price will probably keep me from ever actually buying this gadget, if I had the money, the considering the features and the advanced actions enabled by them, this would be the must-buy package of 2017.
["Source-ndtv"]