What ever happened to the Xiaomi Mi 6 Plus? Before the Mi 6 got official in April, many rumors claimed the duo would be launching together. However, even as the Mi 6 has now been on the market for many weeks, the Mi 6 Plus still hasn't been announced.
That could change soon, and a new leak out of China is showing us what its back is going to look like. What you see below is the purported rear panel of the Mi 6 Plus smiling for the camera next to the Mi 6's.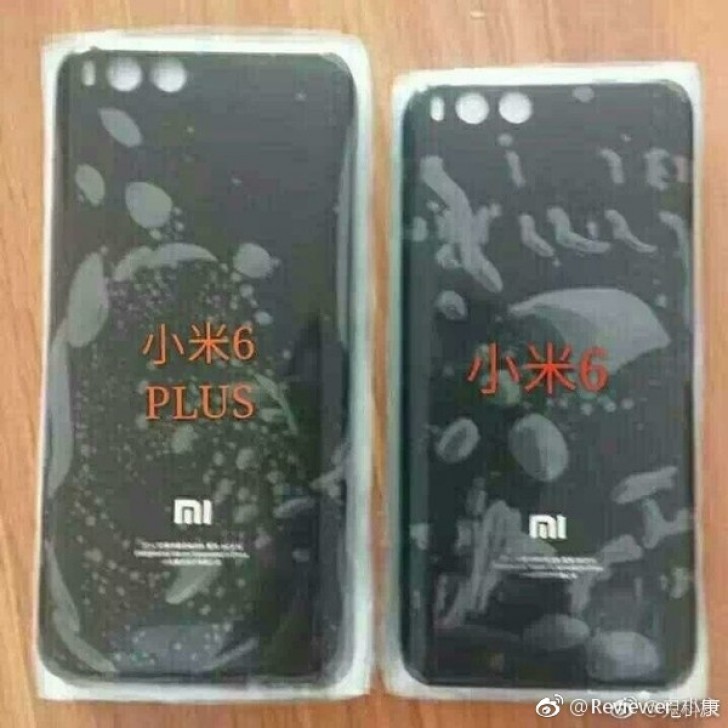 So let's file this one in the not at all unexpected category: the Mi 6 and Mi 6 Plus share their design language. In fact, the Mi 6 Plus is basically identical to its smaller sibling in this regard – it's just bigger. How much so remains to be seen, but one leak from March talked about it sporting a 5.7-inch 1080p touchscreen.
The Mi 6 Plus is expected to come with the Snapdragon 835 SoC, the same dual rear camera setup as the Mi 6, 6GB of RAM, 64 or 128GB of UFS 2.0 storage, and a huge 4,500 mAh battery. It should run Android 7.1.1 Nougat underneath MIUI 8. Hopefully it will be unveiled soon.
[Source"indianexpress"]