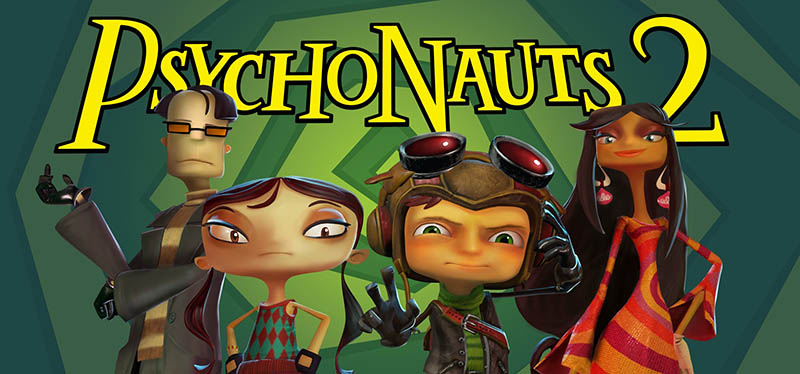 Psychonauts 2 finished its adventure on video game crowdfunding platform Fig on Tuesday with $3.8 million (approx. Rs. 25 crores) in the kitty, and placed itself in the top 10 highest funded in video game crowdfunding history. More than 24,000 people pledged to support the game's development since the game's announcement at The Game Awards held last month, with nearly half of the total money coming in through investors.
And after the crowdfunding campaign concluded, Double Fine founder Tim Schafer – known for games such as Full Throttle and Grim Fandango – took to user-curated social news forum Reddit for an AMA on Tuesday night and answered fans' queries.
With the game's release a few years away, Schafer explained that work on the game had already begun in his head a while ago. "The story for Psychonauts 2 is something I wanted to do back when Psychonauts was released. In the intervening years I've been keeping a document of ideas going, with new mental worlds and story ideas going in as I think of them. So, I'm starting this game with the rough story figured out, ideas for brains and mechanics, and an engine (Unreal)," he added.
He went on to add that "creative block" was the biggest hurdle in designing games, cited CIA's mind-control program Project MKUltra as one of the inspirations behind creating the "Milkman Conspiracy" and answered "maybe someday" to the chances of a sequel for 2009's Brutal Legend.
The new Psychonauts game follows 2005's original release which despite being a commercial failure at launch has gone on to gain cult status. Psychonauts launched on PlayStation 2 in 2006 and will arrive on Sony's current-gen console PS4 this spring, the company also announced on Tuesday. There's also the virtual reality game – Psychonauts in the Rhombus of Ruin – which will be available on PlayStation VR sometime this year.
Double Fine is also one of the few studios that have brought most of their games for Linux and OS X alongside Microsoft Windows, two platforms that generally get ignored by most developers. Schafer credited Humble Bundle and people from the community, acknowledging the same.
Psychonauts 2 doesn't have a release date, considering the game is still in pre-production. The platform game is planned for a 2018 release on Microsoft Windows, Linux, OS X, PlayStation 4 and Xbox One.
["source-gadgets.ndtv"]