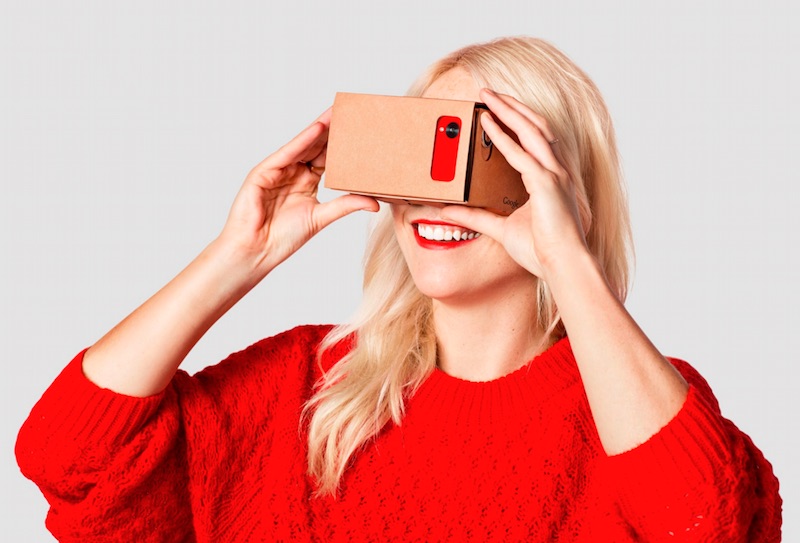 Google is getting serious about virtual reality (VR). The Mountain View-based company has created a new division for the nascent yet hot technology category, and has appointed one of Google Cardboard's creators as the head of it.
The company has appointed Clay Bavor, who previously held the vice president of product management position at Google as the head of its new virtual reality division, reported Re/Code. Bavor previously spearheaded the development and design of several of Google's apps and services, including Gmail and Google Drive.
The Internet giant recently hired Diane Greene, a founder of VMware, to head Google's cloud computing division. Greene is also in charge of the company's Web applications business, handling the aforementioned apps. Google is said to have confirmed the changes to Re/Code, but did not comment further.
While virtual reality technology is still in the nascent phase but major tech giants and others are investing big on it. Facebook has made a major bet on Oculus Rift. The social juggernaut announced earlier this month that it will begin shipping the consumer edition of the VR headset starting May.Microsoft has shown some great capabilities in HoloLens, and Asus has also shared its plans to create a virtual reality device.
Google unveiled the Google Cardboard at Google I/O 2014. The company has largely remained tight-lipped on whether it wants this experimented project to grow. In the past few months, however, it has started to show some interest in it. The company recently partnered with The New York Times to send one million readers free Cardboard units. It also partnered with GoPro last year for a VR camera.
Last year, YouTube's engineering chief Matthew Mengerink shared how VR will change things, adding that it is the future. As you can imagine, the potential for this emerging technology is huge. With the reported move, Google has just confirmed that it wants to be a frontrunner in this space.
["source-gadgets.ndtv"]