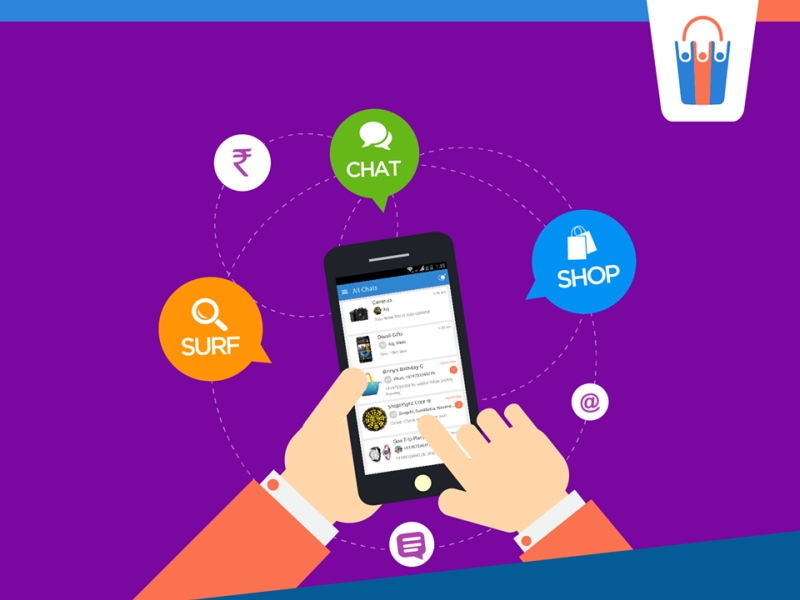 Shopping online is becoming a tedious experience, as you have to navigate around things like app-only deals, and multiple platforms that all try and obscure the real value of deals, with exaggerated MRPs used to calculate deals that can sometimes lead to a sale price that is actually higher than the regular selling price of items.
To deal with all of these problems, smart shoppers should rely on price comparison tools and sites that let you quickly see the rates on all the different sites, so that you don't miss out on a good deal. ShopInSync is one of the latest entrants into this field, and to stand out, it's trying to do something a little different.
ShopInSync brings together price comparison across Amazon, Flipkart, and Snapdeal, and pairing that with a WhatsApp-like chat platform, to allow you to show different products you want to buy to your friends and family, so that you can discuss your purchases before you actually buy anything. So far, the tie-ups are with the three big sellers, but ShopInSync's creators say that more partnerships are coming soon.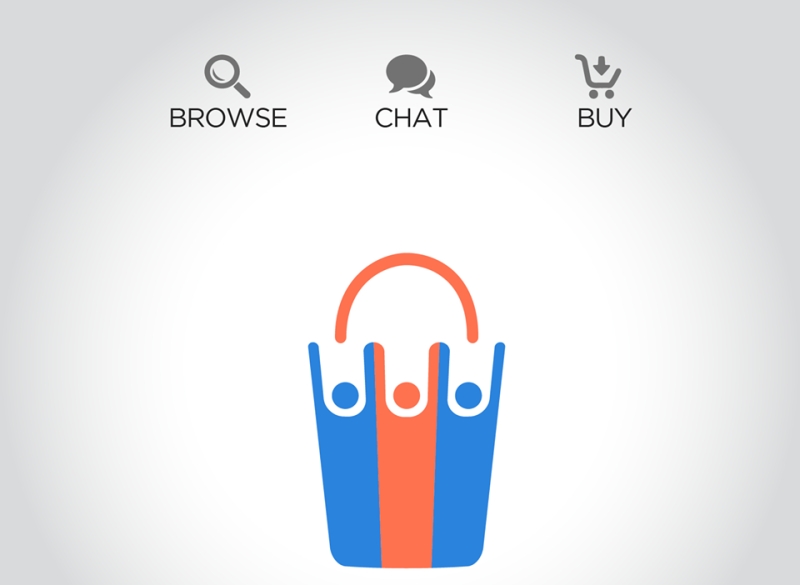 When you decide to buy something via ShopInSync, the buy button will either load the website or launch the app of the seller (as the case may be) on the product's page, so that you can complete the transaction. ShopInSync doesn't charge the user for anything, but makes its money from the sellers through affiliate fees. Hopping from ShopInSync to another app to complete the transaction feels like an annoyance, and it would be much better if you could complete your transaction in one place.
What's the point of adding chat to an app like this? According to ShopInSync, the customer reviews that you find on sites like Amazon, Flipkart, or Snapdeal, aren't usually very informative. That's ignoring the fact that you can get all the opinions you want with just a quick Web search for professional online reviews, but of course, we all do tend to have friends who know more about specific product categories, whose advice we turn to when making a purchase.
This is particularly true when it comes to electronics. Although there is no shortage of reviews available on the Internet for electronics products (we do our bit on that count), the sheer number of products that are being launched almost every day can be a problem. When well over 500 phones are being launched annually, cutting through the noise and narrowing down a list of products to compare and shop from isn't just challenging, it's near impossible unless you're actively following this space.
Once you've narrowed your list down to three or four items to choose from, that is where the customer reviews and the professional reviews come in handy. But filtering out all these excess choices is the challenge, and that's why having some expert advice can come in handy, even if you're looking up reviews yourself.
That's the idea behind ShopInSync, but how useful is the app? When you launch, it's got a neat layout without too many products on the screen at the same time. This allows you to browse about, but the categories aren't immediately present either – you have to tap through multiple nested menus before you finally get where you want to be.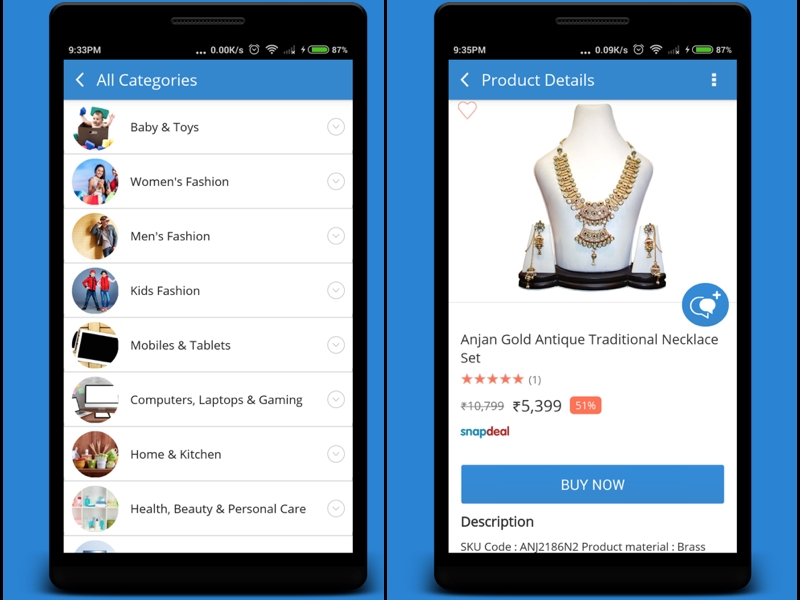 The organisation of these menus is also a little confusing – for example, few stores categorise gaming with computers, and we also didn't expect projectors to be in that category, particularly considering that home theatre systems, and televisions, are both in the electronics category. If you want to browse and look at deals, then ShopInSync's layout does a good job, but if you're there to find something specific, the layout can get in the way.
Browsing for deals you'll see different categories in a scroll, so you can look at deals on toys, or footwear. ShopInSync's creators tell us that the decision to give this section less prominence is intentional, as they don't want to be identified with just sales and seasonal deals. Tap through, and you'll see deals from Flipkart, Snapdeal, and Amazon. Tap on any product, and you can see not just the lowest price, but also the price at other e-commerce marketplaces.
Price comparison is however just one part of the equation, and not a very new one. If you want to find the best rate for a product, we've written about different apps and websites that help you to do just that.
What makes ShopInSync stand out is the conversation feature. Next to any product, there's a chat button that allows you to either insert the product you're looking at into an existing chat, or to start a new chat with a contact. You can have multiple chats with contacts, so you could have one chat about laptops, and one chat about mobile phones, and a third about video games, all with the same friend if you wanted. In case your friend doesn't have ShopInSync installed – which will be the case for most people right now – you can also send a link to the product using WhatsApp, Twitter, email, or any other messaging platform including SMS.
If you use WhatsApp or Messenger or another app like that, then the message is sent with a picture showing the product, its name, and price, along with a link to download ShopInSync. If your friend is using ShopInSync then they will get a little widget, with the current price of the product, along with a buy button in case they want to purchase it themselves. They can also look up the specifications and compare products from inside the ShopInSync app, to help find the best deal.
How useful you'll find this will vary. If you're not someone who shops online frequently, then it's not a big deal. If you're only shopping for yourself, and from categories that you are very comfortable with, then again, you only need price comparison – the chat feature is largely redundant.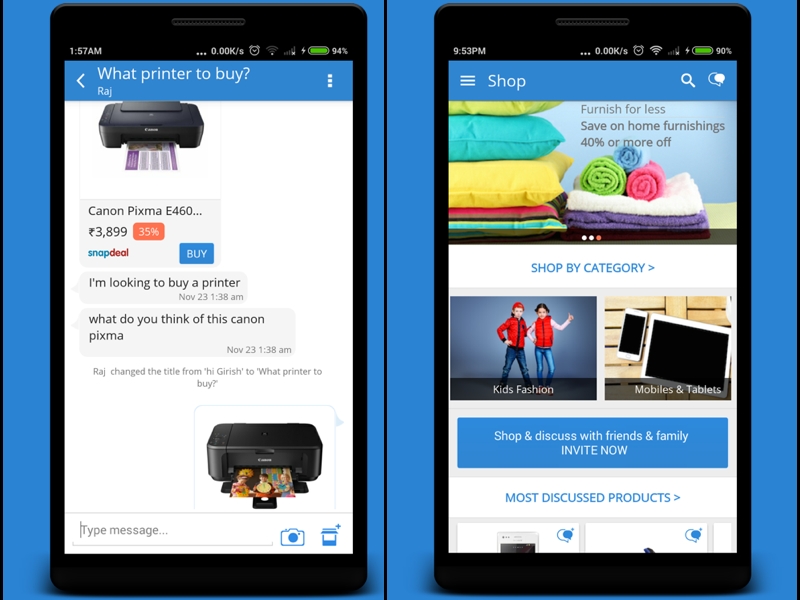 On the other hand, if you're buying apparel for a friend or family member, then this is an easy way to get their opinions on clothes. If you're that person in your group of friends who always has to advise people, then this app will be quite appealing too – for example, during the recent sales, a friend wanted to buy a new laptop, and kept sending links to Amazon, Flipkart, and Snapdeal via WhatsApp. Opening those links one by one on the phone, and trying to remember which link was for which product was a really annoying experience, and comparing different products took more effort than it should have.
If you've ever been through an experience like that one, then you can probably appreciate why an app like this one is going to be appealing. What's harder to answer is how many people actually require such an experience, and are going to learn to use a new app just for this.
Disclosure: Gadgets 360's new Shop section may be seen as a competitor to the e-commerce sites mentioned in the article. ShopInSync also informed the editorial team that it is in discussions with the business team to include Gadgets 360 in the app.
["source-gadgets.ndtv"]