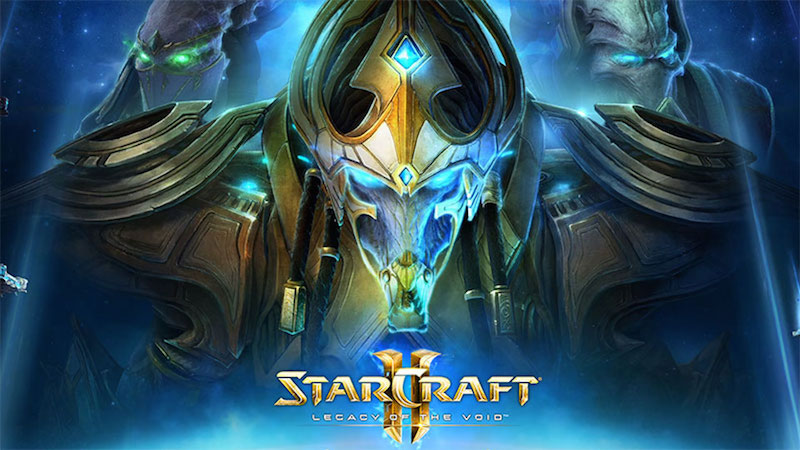 It's been a long time coming but StarCraft II: Legacy of the Void, the highly anticipated final instalment to the StarCraft II trilogy finally has a release date. November 10 is when Mac and Windows PC owners can finally play the game.
"Legacy of the Void provides an epic conclusion to a story more than 17 years in the making," said Mike Morhaime, CEO and co-founder of Blizzard Entertainment, in a prepared statement. "It also brings tremendous enhancements to StarCraft II's definitive real-time strategy gameplay, with new units, automated tournaments, collaborative game modes, and more. We can't wait for players to experience it all this November."
StarCraft II: Legacy of the Void features a new campaign that has you controlling the alien Protoss race. You'll command the mighty Spear of Adun – a magnificent Protoss arkship capable of altering the course of battle from above. It will tie-in to concluding the stories of leaders of the other two factions – Jim Raynor of the series' human faction, the Terrans, and Kerrigan the Queen of the insectoid Zerg race, both of whom were playable in earlier games. Also unveiled was the game's opening cinematic that can be viewed on the official StarCraft II website.
(Also see: Here's How You Can Play StarCraft in Your Browser)
Pre-ordering the game digitally for $39.99 (approximately Rs. 2,600) nets you immediate access to the prologue campaign, Whispers of Oblivion. You also get access to a hero from Blizzard's Dota 2 competitor, Heroes of the Storm, called Artanis, noble Hierarch of the Protoss. Upgrading to the Digital Deluxe Edition $59.99 (around Rs. 4,000) gets you which unlocks a variety of in-game bonuses for Blizzard games (available upon Legacy of the Void's release), including an Archon battle pet for World of Warcraft, a Void Speeder mount in Heroes of the Storm, and a Protoss-themed card back in Hearthstone. There's a physical collector's edition as well that has a StarCraft Field Manual, special features DVD, and the soundtrack. Like most things Blizzard, expect this to be extremely limited.
And no, you don't need StarCraft II: Wings of Liberty or StarCraft II: Hearts of the Swarm to play StarCraft II: Legacy of the Void.
Suddenly it seemed like a smart move for XCOM 2 to shift its release date to next year. November is shaping up to be a crazy month for games. November 10 in particular which sees Fallout 4, Rise of the Tomb Raider, and StarCraft II: Legacy of the Void out on the same day.
["source-gadgets.ndtv"]