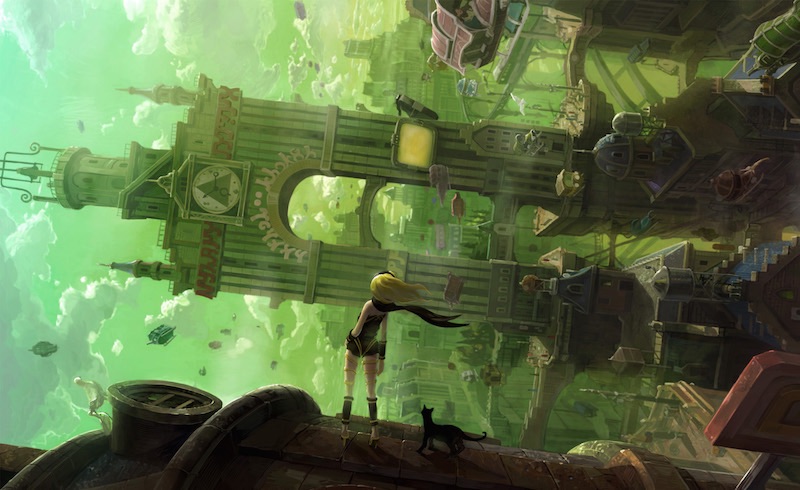 A sequel to PS Vita classic Gravity Rush has been announced by Sony at an event ahead of the Tokyo Game Show 2015 (TGS 2015). The cel-shaded open-world action adventure game received glowing reviews debuting on Sony's second handheld back in 2012. However if you're expecting to play it on the PS Vita, think again. Gravity Rush 2 will be a PlayStation 4 (PS4) exclusive.
And if you're new to the series, don't worry. Sony will be re-releasing the first Gravity Rush game on the PS4 as a remaster. Sporting a highly original moniker, Gravity Rush Remastered, it will be out February 10, 2016 and will come with all the DLC that the original game had.
Remastering duties are being handled by Bluepoint Games, an old hand at porting classics. Its previous works include PS3 remaster collections such as God of War Collection and The Ico & Shadow of the Colossus. The studio is also remastering the Uncharted trilogy for the PS4 called Uncharted: The Nathan Drake Collection.
It's nice to see Sony paying attention to franchises that aren't as big or popular as Uncharted or The Last of Us. Gravity Rush was one of and still is one of the better games on the PS Vita, how it will translate onto the bigger screen and make use of the PS4's additional horsepower will be interesting.
While it's too early to tell if the game will make it here, what with Sony not bringing Tearaway on the Vita to India or Tearaway Unfolded on the PS4, we do hope better sense prevails to allow a larger audience to experience this gorgeous action-adventure game.
["source-gadgets.ndtv"]