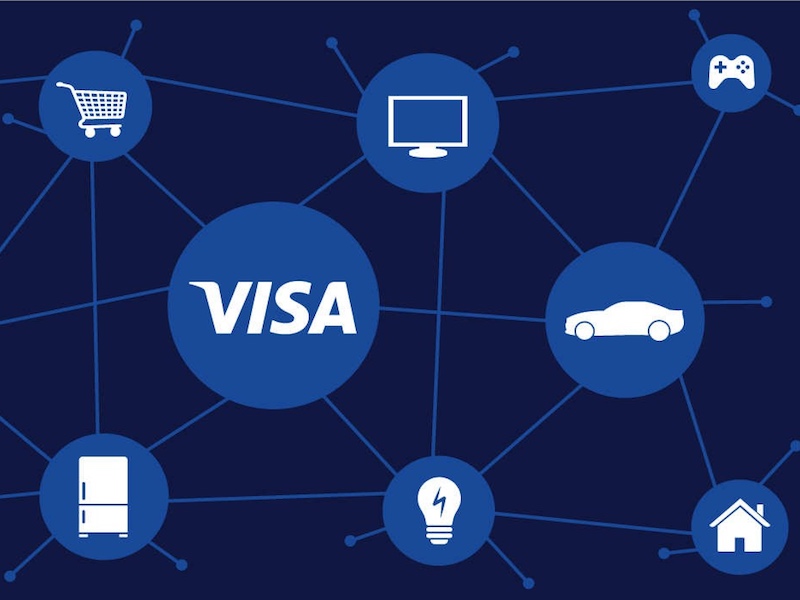 Visa doesn't to be left behind in the booming Internet of Things (IoT) market. The payments company announced that it is expanding its Visa Ready program to lure manufacturers of wearables, automobiles, appliances, public transportation services, clothing, and other IoT device makers. The result? Visa is betting that these connected devices will be smart enough to handle their own payments.
Through the Visa Ready program, companies will be able to integrate secure payments into their products and services, Visa said. The company also assures that its Visa Token Service – a technology that substitutes your details with a unique identifier – ensures that mobile and digital payment transactions are secure. It's a much-needed statement to make, considering how insecure IoT gadgets have been found to be lately.
The idea of overcoming all these technological challenges is to make life easier for millions. Imagine being able to pay for your parking in one tap without having to switch across different apps and feed your information. This will be possible when your car is able to interact with the checking counter and trigger the supposed actions, a framework Visa is building with Honda. Visa also tied up with Honda on an in-car app that facilitates fuel payments. The app warns users when their fuel is nearly over, and direct them to a fuel pump. The app then calculates the cost, and the driver can then pay for the fuel via the app without leaving the car.
"More and more, consumers are relying on smart appliances and connected devices to make their lives easier," said Jim McCarthy, executive vice president of innovation and strategic partnerships at Visa Inc. "By adding payments to these devices, we are turning virtually any Internet connection into a commerce experience – making secure payments seamless, and ultimately more accessible, to merchants and consumers."
The first companies to partner with Visa include Accenture, Coin, Giesecke & Devrient, Fit Pay, and Samsung. Visa says their technologies who will work with device manufacturers including Chronos and Pebble, to enable secure payments into their consumer devices.
Visa has been continuing to work on this nascent technology category. The American company recently added a number of popular outlets including Starbucks to its Visa Checkout service, a cloud-based offering that allows one to save their credit card information to facilitate in single-tap payments.
[Source:- Gadget.ndtv]