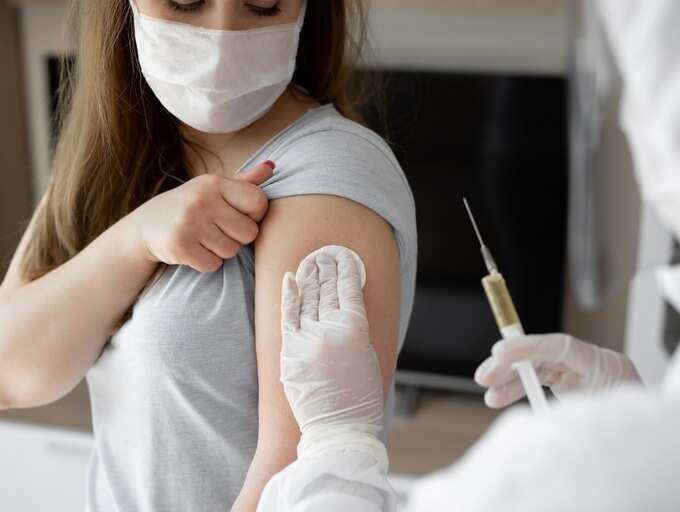 This led to the emergency use authorization (EUA) of Pfizer COVID-19 vaccine booster shots from the Food and Drug Administration (FDA) and recommendation from the Centers for Disease Control and Prevention (CDC). Now, with all three COVID-19 vaccines—Pfizer, Moderna and Johnson & Johnson—having received EUA for booster shots, many are left with more questions than answers. One physician expert aims to clear the air about COVID-19 vaccine boosters.
The AMA's What Doctors Wish Patients Knew™ series provides physicians with a platform to share what they want patients to understand about today's health care headlines, especially throughout the COVID-19 pandemic.
For this installment, AMA member Rambod A. Rouhbakhsh, MD, took time to discuss what patients need to know about COVID-19 vaccine boosters. Dr. Rouhbakhsh is a faculty physician and program director at the Forrest General Hospital Family Medicine Residency Program and the principal investigator for Hattiesburg Clinic MediSync® Clinical Research. He is also one of the leading physicians over the Moderna COVID-19 vaccine trial at Hattiesburg Clinic—a member of the AMA Health System Program.
Not everyone should get a booster
While Pfizer and Moderna COVID-19 vaccine boosters are available, it doesn't mean everyone should line up to receive a shot.
Instead, "everybody above the age of 65, anybody above the age of 18 who has an underlying medical condition, and those who work or live in high-risk settings" should get a booster, said Dr. Rouhbakhsh. Underlying medical conditions "include people diagnosed with cancer, cerebrovascular disease, cardiovascular disease, kidney disease, lung disease like COPD [chronic obstructive pulmonary disease], diabetes and various heart conditions."
It also includes "more common conditions such as obesity, pregnancy and being a current or former smoker," he said, noting that "all those would put you in the high-risk category.
"High-risk workers include those who frequently work around sick people," Dr. Rouhbakhsh added. "Health care workers, people in institutions like skilled nursing facilities or people who are around the public in indoor settings for a long period of time like teachers, transportation workers and food service workers—those are all high-risk occupations in this day and age."
A booster shot is also available for adults who got the Johnson & Johnson vaccine at least two months ago.
Booster offers added protection
"What we have seen is that the efficacy of the vaccine diminishes over time, which is to be expected—all vaccines do to some degree," said Dr. Rouhbakhsh, noting "it takes some time for us to figure out how many doses and at what intervals we need.
"Think about childhood vaccines. We're supposed to get five TdaP—tetanus, diphtheria and acellular pertussis—and those have differing intervals," he added. "It takes time to establish an optimal interval."
For COVID-19 vaccines, "we're figuring this out as we go along. Fortunately, we have ongoing clinical trials," said Dr. Rouhbakhsh. "I'm a part of the Moderna clinical trial, where the participants in our trial are actively re-evaluated to assess their [antibody] titers post-vaccination. Then we follow them to see how many wind up getting sick to determine if there is a correlation between antibody levels and likelihood for illness."
"As we noticed—especially with the Delta variant—the infection numbers going up, we're starting to speculate that maybe it's time for a booster," he explained. "A small group of people in the Pfizer, Moderna and Johnson & Johnson trials have started getting boosters and we're seeing how well it works out for them."
Expect the same side effects
For those who are eligible for a COVID-19 vaccine booster, the side effects will be similar to their initial full series.
Some of those side effects include "injection-site pain and swelling, fatigue, headache, possibly some muscle aches, or what we'd call myalgias or joint aches, and arthralgias," said Dr. Rouhbakhsh. "The myocarditis cases have been very rare, mostly seen in young males."
With myocarditis, it "would be more shortness of breath-type symptoms and sometimes chest pain," he said. "Fortunately, the cases of myocarditis have been mild, and people have gotten better on their own."
Children may be eligible soon
While it may seem like teenagers and younger children are being left out, they are not. That's because "those trials started after the adult trials, so they're going to lag behind in terms of the data acquired," Dr. Rouhbakhsh explained. "What you're likely going to see is the same kind of pattern as the initial EUA [of the COVID-19 vaccines]."
That means "Pfizer adults, then Moderna adults, then Johnson & Johnson adults, and then subsequent to that will be Pfizer 12–16 year olds and so forth," he said. "So that's likely the pattern in which it's going to go, because they likely have continued on that same pace and are in that order in terms of starting and finishing their trials."
Mixing and matching is OK for boosters
Through the FDA's authorization and the CDC's recommendation, heterologous boosting—aka "mixing and matching"—is allowed with a single dose of any of the authorized COVID-19 vaccine boosters. For example, those who got Johnson & Johnson's one-dose series can receive a booster shot from Moderna or Pfizer.
Physicians will look at the clinical considerations, including rare adverse events, and perform an individual benefit-risk assessment to inform patients about which booster vaccine to use. Mixing and matching may only be considered for the booster dose.
Third doses are for immunocompromised
For immunocompromised individuals, rather than a booster, they are receiving a third dose of a COVID-19 vaccine. This can be either Pfizer or Moderna mRNA COVID-19 vaccines.
"A third dose is not the same as a booster dose," explained Dr. Rouhbakhsh. "There had been a group of individuals who had already been recommended to get a third dose. And it's those people with immunocompromised states or those less likely to mount an adequate immune response."
"We know the older you are, the less robust your immune response is, and you have to have more of the vaccine," he said. "This is what we do with the flu shot, where people above the age of 65 get four times the potency that people under the age of 65 get."
"A third dose is recommended four weeks after your last dose," said Dr. Rouhbakhsh.
Bring your vaccine card
There are extra spaces on the COVID-19 vaccine cards for a reason. Those who are eligible for a COVID-19 vaccine booster are being "asked to bring their cards and provide the reasons why they need a COVID-19 vaccine booster," said Dr. Rouhbakhsh.
["source=ama-assn"]