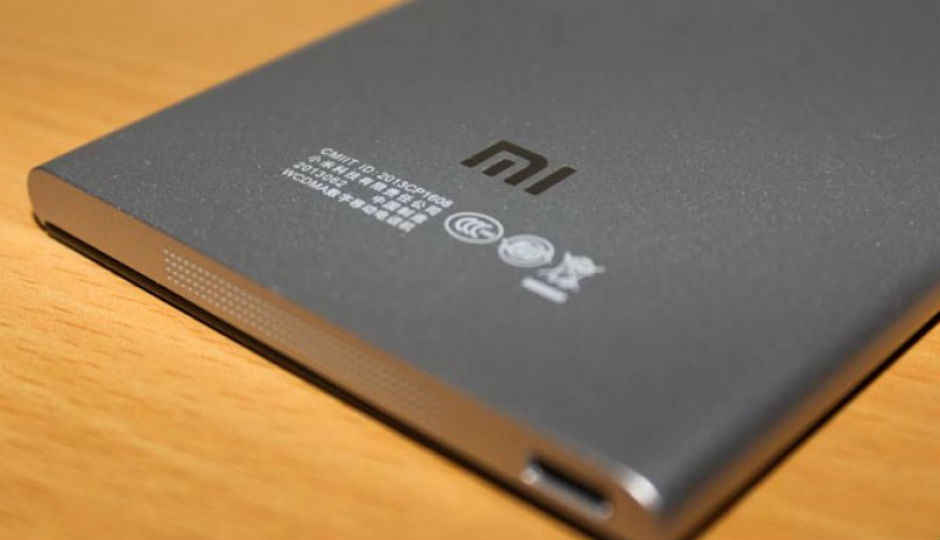 Xiaomi has stated that it has sold over a million units in the July-September quarter, growing by approximately 45 per cent, sequentially. It made this statement after Counterpoint Research published a report that said the company's shipments declined by 46 per cent during this quarter. Counterpoint's report said that this was due to fierce competition from companies such as Lenovo and Micromax's Yu.
Xiaomi India Head, Manu Jain, said, "We have had our best ever quarter (July-September) with sales of more than one million units. We have been witnessing about 45% sequential growth for the last three quarters." He added that the sales were led by strong demand for Redmi 2 Prime, which were assembled in Foxconn's plant in Andhra Pradesh. However, he did not give any specific details. He also said, "Within five months of enabling sales through Mi.com, we have achieved 10 million visits in October." The company had started its sales in India through Flipkart, but its devices are now available on other e-commerce portals, as well as on its own store, Mi.com.
Counterpoint's report stated that Samsung led the overall mobile phone market during the quarter with a market share of 19 per cent, and 23.2 per cent market share in the smartphone segment. Micromax maintained the second position in the overall mobile phone and smartphone markets.The report also noted that Micromax's sub-brand, Yu, was selling more smartphones than Xiaomi online. The Counterpoint report also showed that Intex was placed at number three, followed by Lava. The latter managed to surpass Microsoft for the first time to take the fourth position in the overall handset market. The report also said that the Lenovo K3 Note smartphone was the best selling handset in India during the quarter.A few days ago, Xiaomi introduced an insurance service called 'Mi Protect'. The service is for Xiaomi's smartphones and tablets, and will offer a range of services from blocking SIM cards to accidental damage. The insurance cover is valid for one year. Under Mi Protect, Xiaomi users will be able to block their SIM from anywhere in the world, in case the device is stolen or lost. They are also entitled to a SIM 'misuse insurance' cover of up to Rs. 3,000. Besides this, they will also be covered for accidental damages including liquid damage.
["Source- digit"]