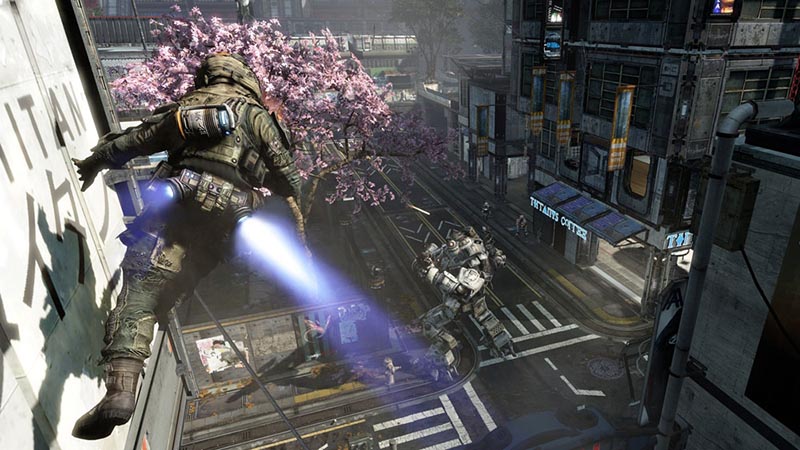 The studio behind 2014's well-received multiplayer-only first-person shooter Titanfall, Respawn Entertainment, is looking to hire a senior level game designer for two games in its upcoming roster, an extension of the Titanfall universe and an unannounced game.
"We are now recruiting designers for two game development projects – a new game in the Titanfall universe as well as a new 3rd person action/adventure IP. Respawn is seeking a Senior Level Designer to embrace and contribute to the project vision, breathing life into the gameplay world and helping define the moment to moment player experience," the company wrote in its job posting on Gamasutra.
You will need at least five years' experience as a level designer in the industry, be vocal in pitching new design concepts, and showcase sample work that exhibits your capabilities.
The new game in the Titanfall world is rumoured to be Titanfall 2, the sequel that was announced  back in March 2015. And in a departure from the franchise starter that never made it to the PlayStation ecosystem, the Titanfall sequel will arrive on the PlayStation 4 alongside Microsoft Windows and Xbox One.
As for the unannounced game, Respawn is calling it a new third-person action-adventure series. All you can do is speculate for now but with the Titanfall devs sharing history with the Call of Duty series, this is an interesting new direction for the team.
The original Titanfall is also set to receive a free-to-play version for Windows meant only for Asian markets, while in October Respawn said it had partnered with South Korean developer and publisher of free-to-play games Nexon to bring Titanfall games to iOS and Android.
["source-gadgets.ndtv"]