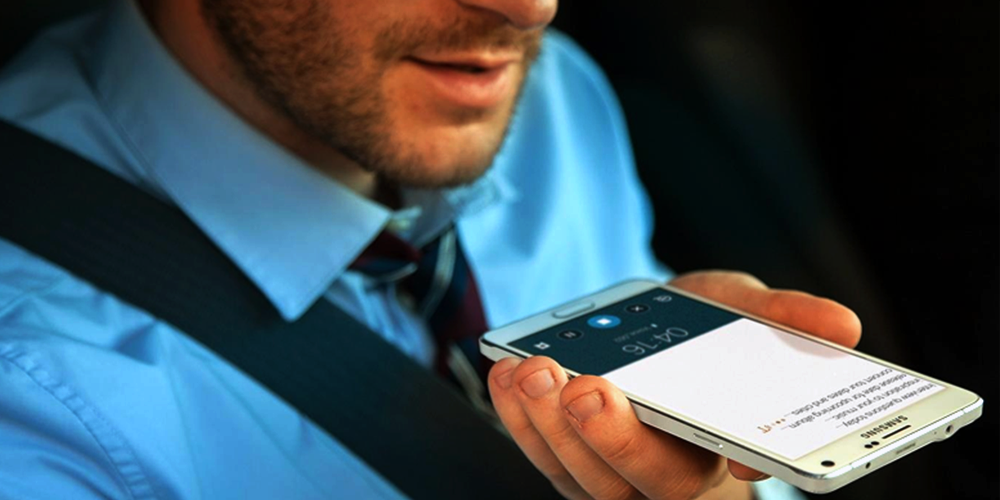 Just like any other business, the main goal of an online business is to attract potential customers find and buy your products or services. To achieve this, online businesses rely on their websites to interact with their audience to inform them about your solutions and convince them to buy. Unless you have a well established and popular online store like Amazon, eBay and the likes, the most likely way for users to find your website is through the search engines.
Millennial consumers who are the majority of online buyers rely heavily on and tend to trust search engines when looking for products and services online. This makes SEO one of the critical pillars of successful online marketing. With the rise of voice search in the last one year or so, Google estimate voice searches to constitute for almost half the total search engine searches by at least 2020. With this change hanging in the air, website owners and SEO professionals need to be prepared for the major shift in SEO so as to remain at top of search result pages.
If a significant search volume will come from voice queries, not even high-tech keyword research or the best Serp tracking tool will guarantee you success in your SEO campaigns. You will need to optimize your website for voice search to enjoy capture both the modern search trend and the traditional search. This guide will help you to implement modern SEO strategy to stay ahead of the competition in the digital market.
What Is Voice Search And How Does It Work?
Voice search is a new trend where users use their voice to query search engines or digital assistants via a mobile phone, tablet, home assistant, or any other voice-enabled device instead of typing the search phrases on a search engine web page. With devices with "smart speakers" cropping in the market, the likes of Google Home, Apple's HomePod and Amazon's Echo, voice search has rapidly increased over the past one year.
This is a trend that is expected to pick even more in 2018 and the next few coming years. If we go by what Google, the largest search engine in world claims, more than 50% of searches will be done in voice in the next 2 years. This means that if your site is not optimized to take advantage of this new trend, your business will be missing on half of the internet searches, which may result in poor rankings on SERPs and less traffic to your website.
How It Works
The user gives a kind of voice command by speaking out the search phrases and then the voice-enabled device captures the phrase. It then uses speech recognition technology to understand the query and looks for an online source that gives the best answer to the query. For mobile device voice search, the result is a webpage with the relevant information that answers the search query.
Voice Vs Traditional Search
Traditionally users are used to typing phrases on the search engines and then the search engines generate a list of suggestions that are relevant to the search phrase. When it comes to voice search, the user will use totally different phrases to look for the same thing. This could be due to the fact that speaking will allow you to input more words than typing and the speed of voice against typing. Also, people use different terms for types and spoken communication.
What Is The Difference?
The Number Of Words In A Search Query – Typed search terms tend to be summarized and unclear. An example "optimizing SEO for voice search" while in voice search users tends to use more words which makes the query more clear and specific like "Which are the best tactics to optimize my website for voice search queries?"
Questions and Statements – Text queries are mostly in form of short statements with 3 to 5 words. On the other hand, voice searches are mostly in natural questions.
The Search Intent – With just a few words in the search phrase, it becomes hard to get the intent but long search phrases target specific segment making the search intent stronger and clearer.
Location Optimization – Voice searches are more likely to be location specific than short text queries.
What this means to your SEO is that your old target keywords will no longer give you the SEO impact you have always desired. You will need voice search optimization techniques to ensure that your website can respond to voice commands.
How Do You Optimize Your Website For Voice Search?
Google has made it clear that they are looking for voice search results that are direct to the point and brief. Also, your content should be readable and easy to understand for both users and the search engine. This forms the starting point for voice search SEO campaign. The three main components that will impact such voice search friendliness are domain authority, the current SERPs ranking, and your site speed.
1. Keyword Research – Just as generic SEO starts with identifying the right keywords to target, effective voice search optimization (VSO) requires researching your keywords but in a different approach.
To get keywords ideas, voice search the keywords instead of typing them. This means using longer search phrases and a stronger intent. Unlike in SERPS, voice search results are usually very short and sometimes the user may be directed to a specific webpage, so you need to optimize your target keywords.
One of the best techniques is to target long-tail keywords that are similar to questions that the users are likely to ask a smart device. It also benefits to use more natural conversational tone.
 2. Create FAQs Page On Your Website – FAQs are created based on the questions that users frequently ask about your merchandise and detailed answers and clarifications to the questions. This helps you to identify more long-tail question form keywords for VSO.
3. Optimize Your Site For Mobile – Majority of voice searches come from mobile devices meaning mobile-optimized sites will give you an upper hand. You can run the Google Mobile-friendly Test to determine how well your site is optimized for mobile users.
4. Improve Your Website Speeds – Ensure that your web pages load instantly to minimize bounce rates to 0%. Most voice searchers are always in a hurry to get the solution they are looking for and if your website takes ages to load, it will be harmful to your VSO strategy.
5. Optimize Your Content For Google Answer Box – The Google Answer Box performs well with certain types of content such as; 'how to guides', Symptoms and treatment of a given illness, FAQs, 'requirements of…' and 'process to…' among others.
It is without any doubt that voice search is now with us and within a short while more users will be using it to get more refined and faster answers to their questions. It is therefore very important for any digital marketer to prepare adequately for the shift in SEO semiotics to ensure online success in the future. If you have not started, do start now.
["Source-techstory"]